Integrated Capital Management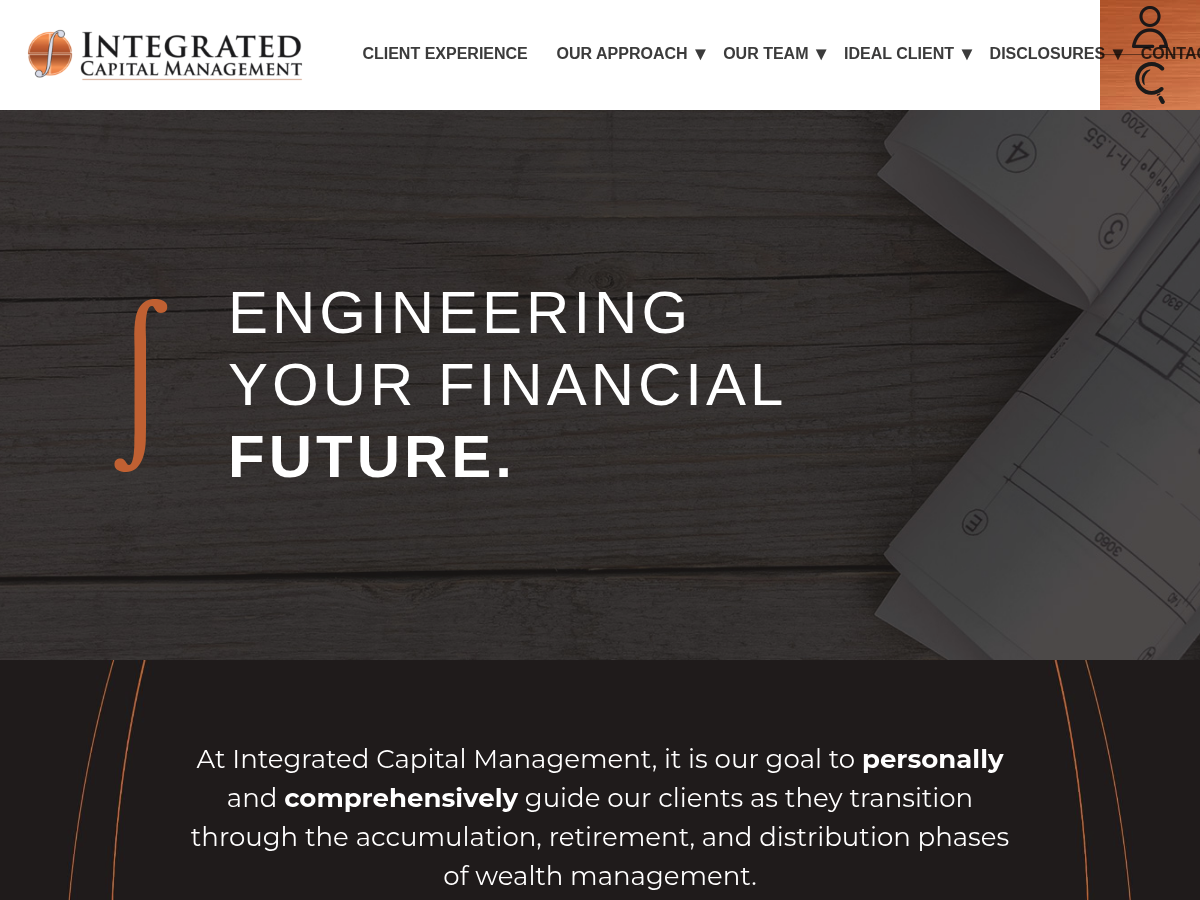 Company Description (LinkedIn): Integrated Capital Management | 54 followers on LinkedIn. Engineering your financial future. | Integrated Capital Management is a Comprehensive Wealth Management Firm which specializes in assisting business owners, corporate executives, physicians, attorneys, and high net worth individuals in meeting their personal financial goals. This includes services such as Personal Financial Management, Retirement Planning, Estate Planning, Risk Management and College Planning.
We understand that in order to live up to our mission of helping our clients live richer lives, we better know something about their values and what's important to them.
⏳ Active Since: 2010
📍 Location: Bloomfield Hills, MI
🔢 Employee Count: 4
👥 Followers: 87
From SEC filings:
💁 Advisory Services Offered
Financial planning services
Portfolio management for individuals and/or small businesses
Pension consulting services
Selection of other advisers (including private fund managers)
💲 Compensation Options
A percentage of assets under your management
Hourly charges
Fixed fees (other than subscription fees)
Accounts
💰 Total AUM ($Millions): 211
🧾 Number of accounts: 1,648
🛍 Average Account Size: $128,136
View more details on Wealthminder 🔗
External Links: