My Financial Coach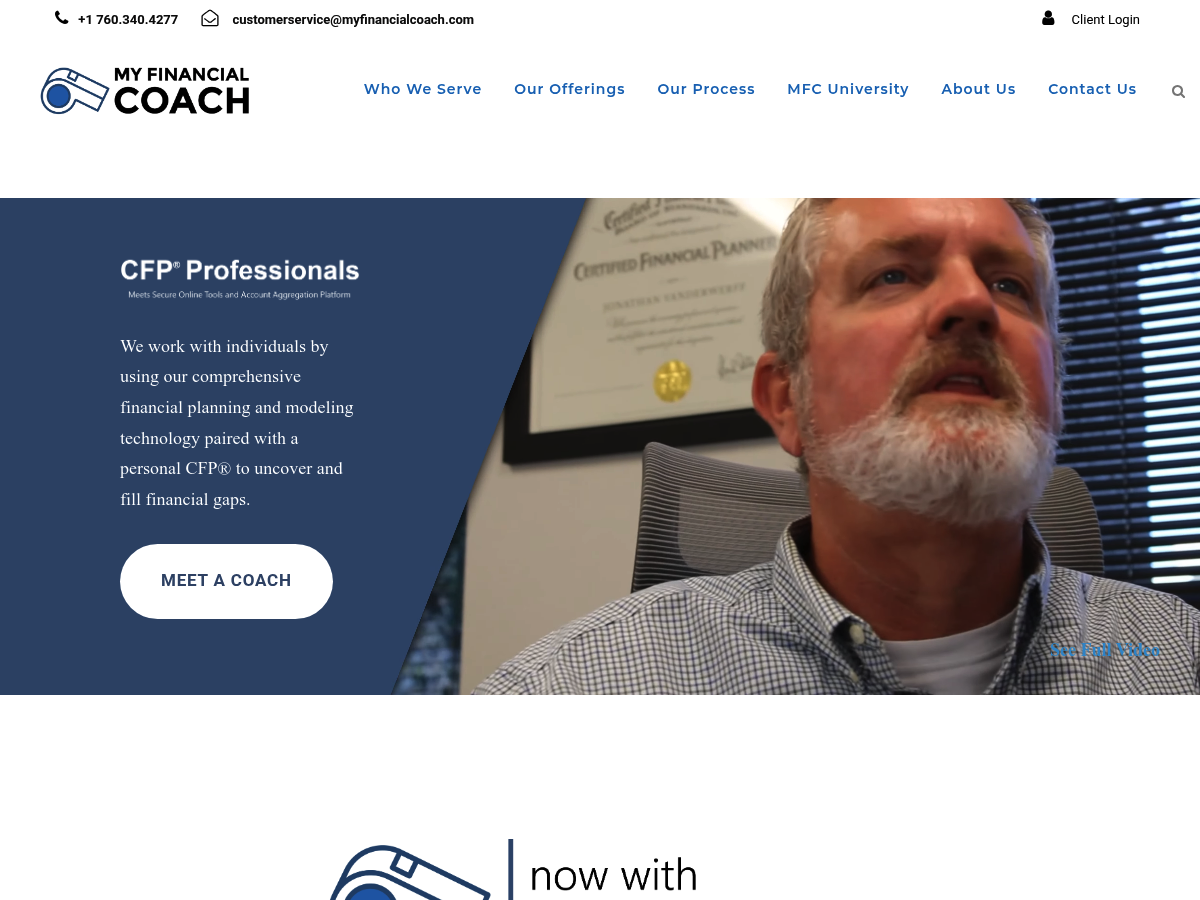 Company Description (LinkedIn): My Financial Coach (MFC) | 473 followers on LinkedIn. A financial wellness company with a mission to improve financial results by using the right people and technology. | My Financial Coach: Turning Financial Literacy into your workplace wealth.
My Financial Coach (MFC) seeks to fill a portion of the financial literacy gap by offering hands-on, unbiased education at the intersecting points between employee benefits and personal assets - where workplace wealth takes root.
MFC gives you an easy-to-use, web-based, comprehensive financial planning and account aggregation platform to work with our CERTIFIED FINANCIAL PLANNER professionals as your personal coach-educator—real humans who care about your financial future.
⏳ Active Since: 2018
📍 Location: Scottsdale, Arizona
🔢 Employee Count: 10
👥 Followers: 655
From WCI application:
Services Offered: Services: Financial planning
From SEC filings:
💁 Advisory Services Offered
Financial planning services
Selection of other advisers (including private fund managers)
💲 Compensation Options
Fixed fees (other than subscription fees)
Other
Accounts
💰 Total AUM ($Millions): 0
🧾 Number of accounts: 0
🛍 Average Account Size: $0
View more details on Wealthminder 🔗
External Links: