Physician's Resource Services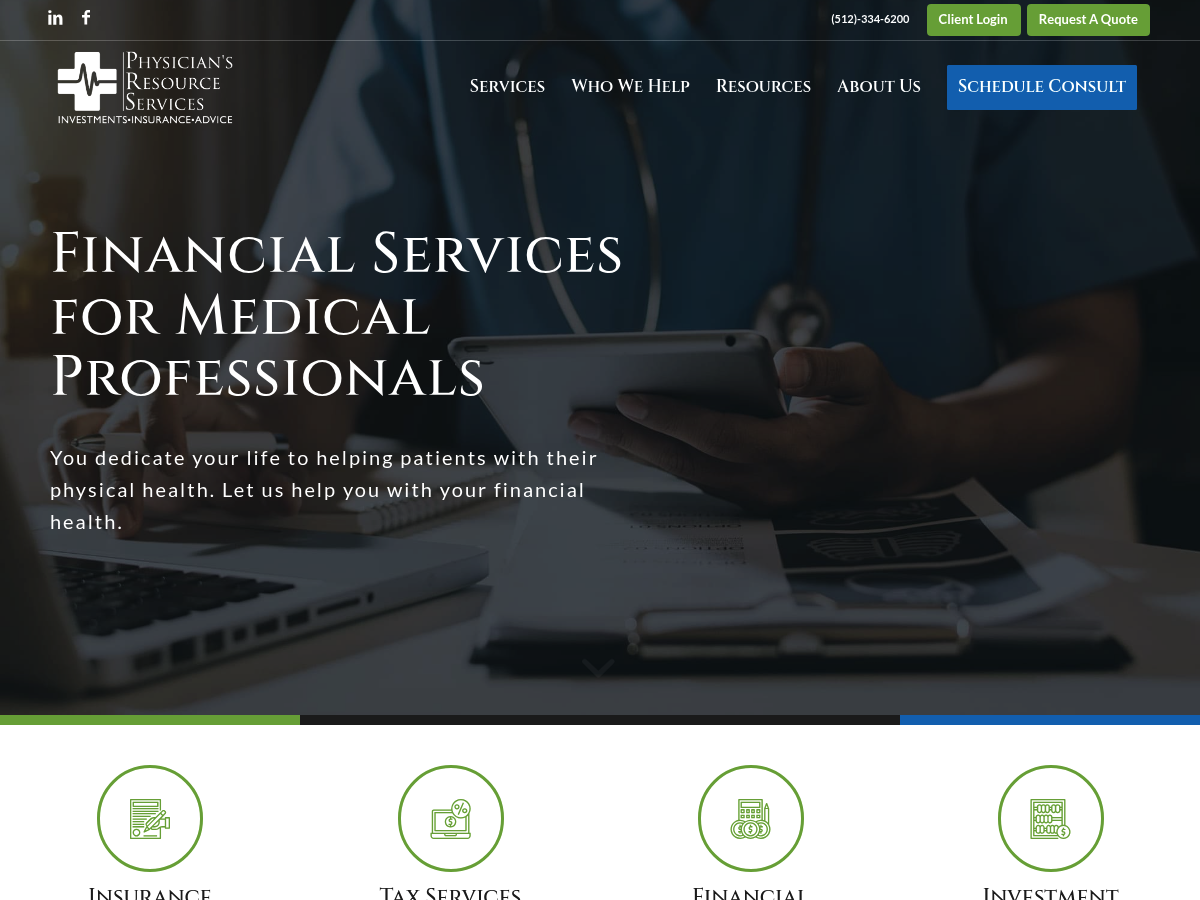 Company Description (LinkedIn): We're proud to be one of the nation's largest presences in physician residency programs, providing disability insurance and resources for residents, fellows and practicing physicians.
We understand that the demands of a rewarding career leave you little time to plan your financial future. Here at Physician's Resource Services, we provide personal, business and estate planning services to physicians, business owners, and their families.
We help our clients crystallize their objectives and work with their accounting and legal advisors to design and implement the plans to help them achieve their insurance and financial goals. We believe that when clients understand what is important to them, it provides clarity and helps them develop the desire to achieve their goals.
Our wealth management process is based on understanding your needs and developing a plan that strives to help you pursue your goals successfully. From asset protection and risk management to tax-efficient strategies and retirement/estate planning, we carefully assess and address your needs. Simply put, our goal is to help you balance your personal financial needs with your busy career.
Advisory services offered through PRS Investment Advisors, a Member of Advisory Services Network, LLC. Insurance products, accounting and tax preparation services offered through Physician's Resource Services. Advisory Services Network, LLC and Physician's Resource Services are not affiliated.
⏳ Active Since:
📍 Location: Austin, TX
🔢 Employee Count: 14
👥 Followers: 82
External Links: