Physician Family Financial Advisors Inc.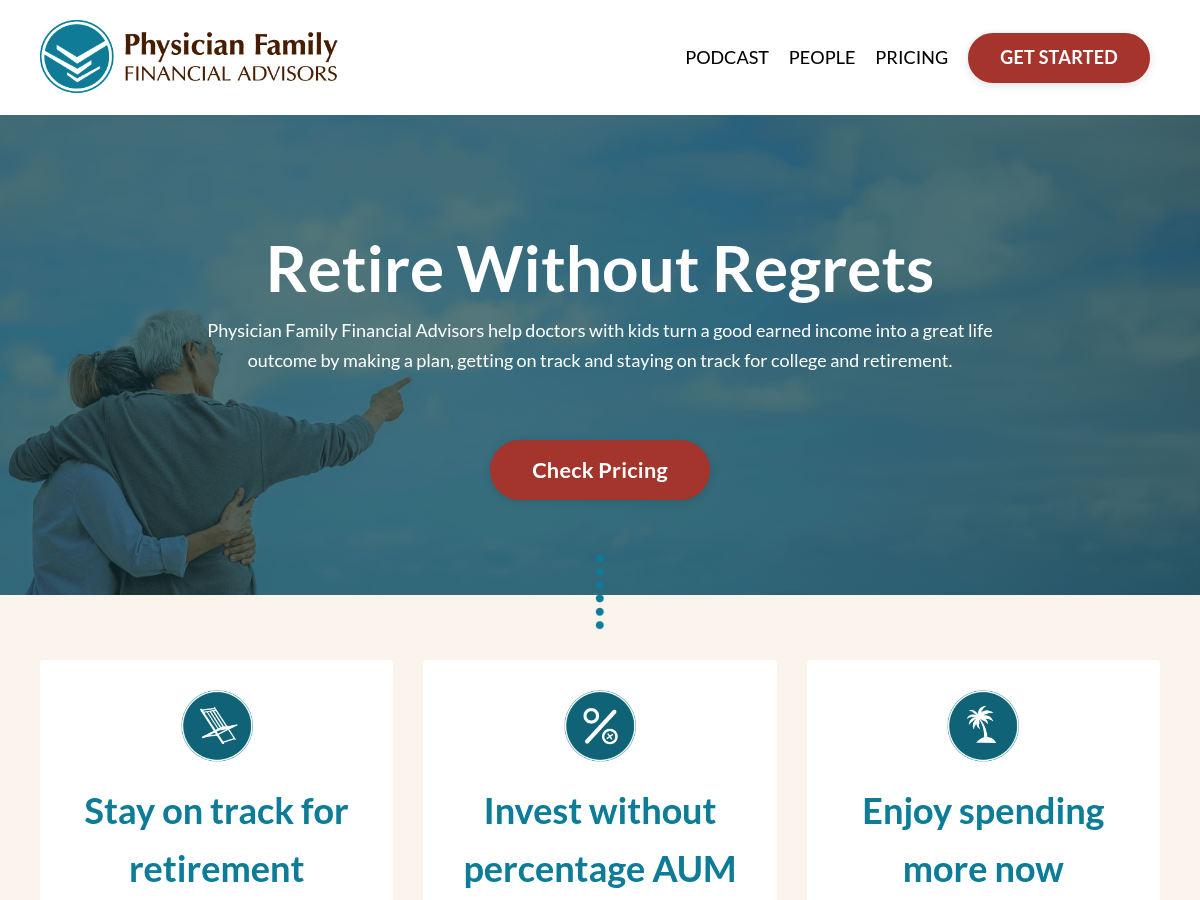 Company Description (LinkedIn): The most important thing about money is having enough to take care of your family. As a fee-only financila planning firm, we help physician families make a plan and get on track with goals like paying off student loans, buying a home, saving for college and investing for retirement.
⏳ Active Since: 1998
📍 Location: Eugene, OR
🔢 Employee Count: 6
👥 Followers: 42
From WCI application:
Services Offered: Get The Tax Breaks you Deserve: Put an end to nagging fears of missing out. Newly-minted attendings and self-employed specialists nearing retirement can relax knowing we'll keep your income tax bill in our sights.
From SEC filings:
💁 Advisory Services Offered
Financial planning services
Portfolio management for individuals and/or small businesses
Pension consulting services
Other
💲 Compensation Options
Fixed fees (other than subscription fees)
Accounts
💰 Total AUM ($Millions): 129
🧾 Number of accounts: 419
🛍 Average Account Size: $306,689
View more details on Wealthminder 🔗
External Links: