Physicians Wealth Solutions LLC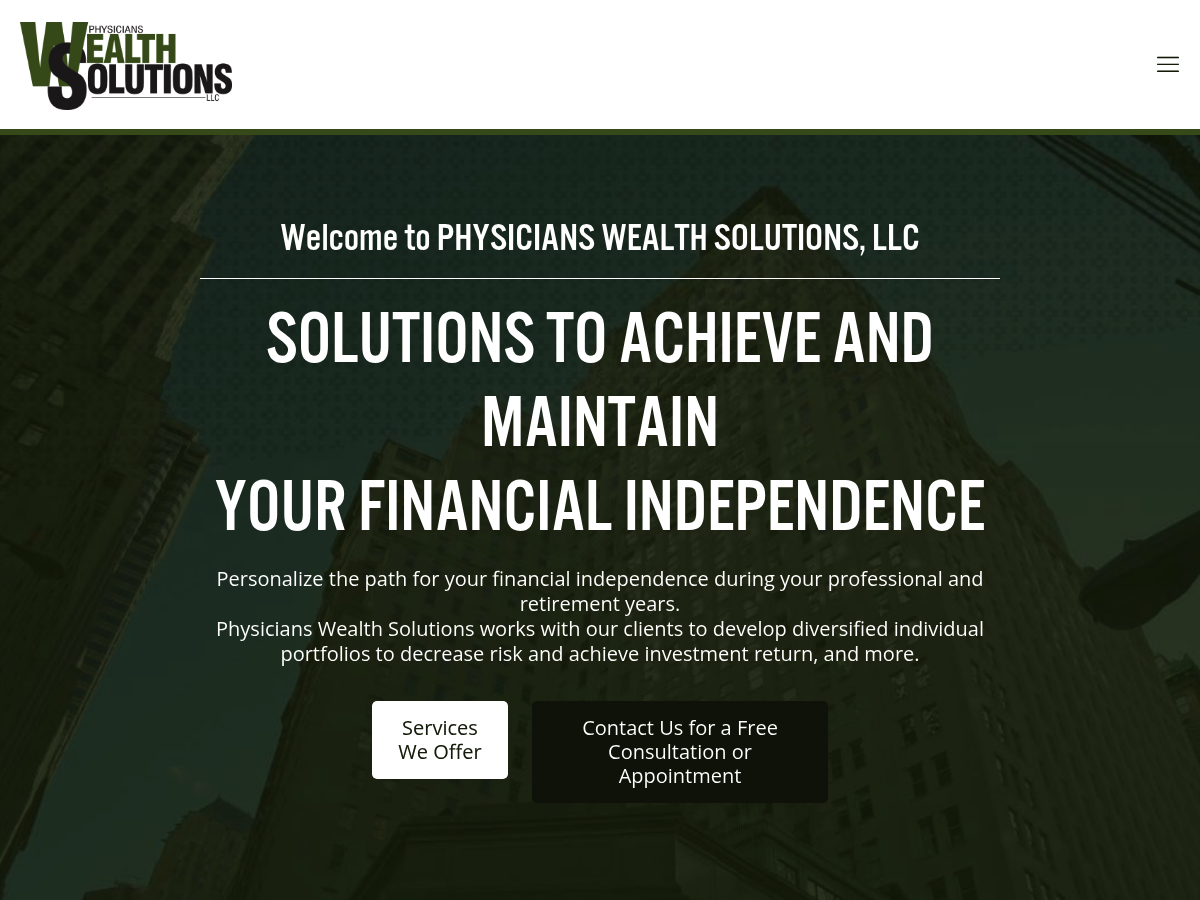 Company Description (LinkedIn): At Physicians Wealth Solutions, LLC, we work with our clients to develop diversified individual portfolios to decrease risk and achieve investment return.
We focus on helping you build financial independence and a secure retirement, and our business is structured accordingly:
We require no minimums in accounts or portfolio size to work with you.
We ask for no retainers.
Our flat management fees start as low as 0.5% per year. 
We do not charge for Financial Plans (other advisors will charge $1,000 and up)
We do not sell proprietary products or annuities (that have high internal fees).
We are a FIDUCIARY. 
What does all this mean to YOU? We work for you, the client. Our goal is to help you reach your goal, and that is our one and only priority. Our fee-based compensation comes from delivering this service to you, the client, and not through commissions from financial products.
We employ the use of individual stocks, ETFs, bonds and some mutual funds. Charles Schwab & Co., Inc., Member SIPC, maintains the custody of your assets in your own individual account.
⏳ Active Since: 2013
📍 Location: Columbus, OH
🔢 Employee Count: 1
👥 Followers: 10
From SEC filings:
💁 Advisory Services Offered
Portfolio management for individuals and/or small businesses
Pension consulting services
Selection of other advisers (including private fund managers)
💲 Compensation Options
A percentage of assets under your management
Accounts
💰 Total AUM ($Millions): 28
🧾 Number of accounts: 96
🛍 Average Account Size: $293,439
View more details on Wealthminder 🔗
External Links: