Target Rock Wealth Management LLC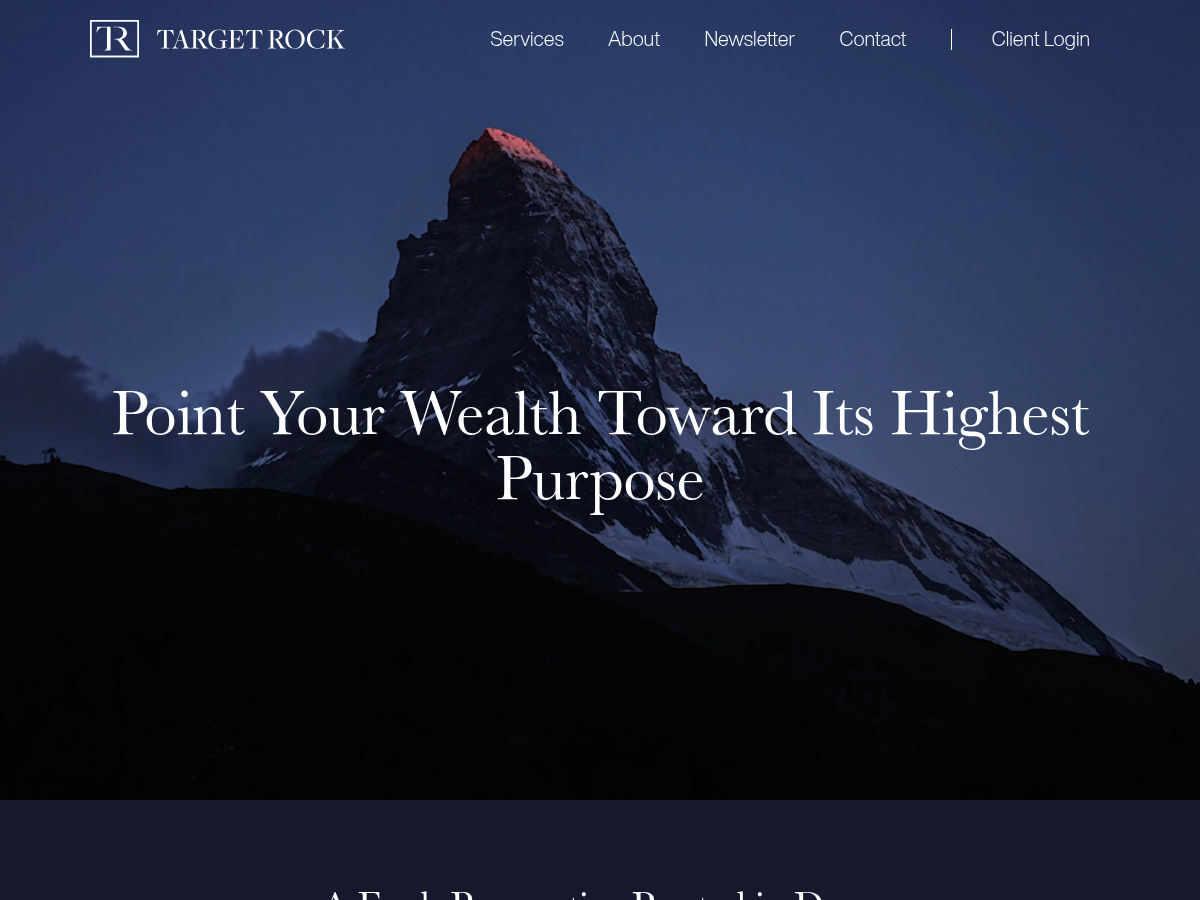 Company Description (LinkedIn): Target Rock is a fee-only fiduciary firm with two experienced and thoughtful advisors. Our "Big Why" is to connect our passion for financial markets to our clients' lives, and empower them to point their wealth explicitly towards its highest purpose.
We believe when people define the purpose behind their wealth, it tends to propel its long-term growth. We help our clients build financial management vehicles that carry their families in a clear, intentional, and desirable direction.
Target Rock was founded by Matthew McKee after nearly two decades in the investment management industry. The name pays homage to the street he lived on as a child. Shortly after launching the firm, Matthew met Adrian, who worked at BlackRock, the world's largest asset manager. Our priorities resonated - to provide objective, high-quality advice to people we care about.
We work with our clients to uncover their "Big Why" and their goals through comprehensive financial planning seamlessly integrated with personalized portfolio management.
⏳ Active Since:
📍 Location: New York, NY
🔢 Employee Count:
👥 Followers: 96
From WCI application:
Services Offered: Services: Financial planning, investment management
From SEC filings:
💁 Advisory Services Offered
Financial planning services
Portfolio management for individuals and/or small businesses
Selection of other advisers (including private fund managers)
💲 Compensation Options
A percentage of assets under your management
Hourly charges
Fixed fees (other than subscription fees)
Accounts
💰 Total AUM ($Millions): 20
🧾 Number of accounts: 104
🛍 Average Account Size: $191,937
View more details on Wealthminder 🔗
External Links: