Targeted Wealth Solutions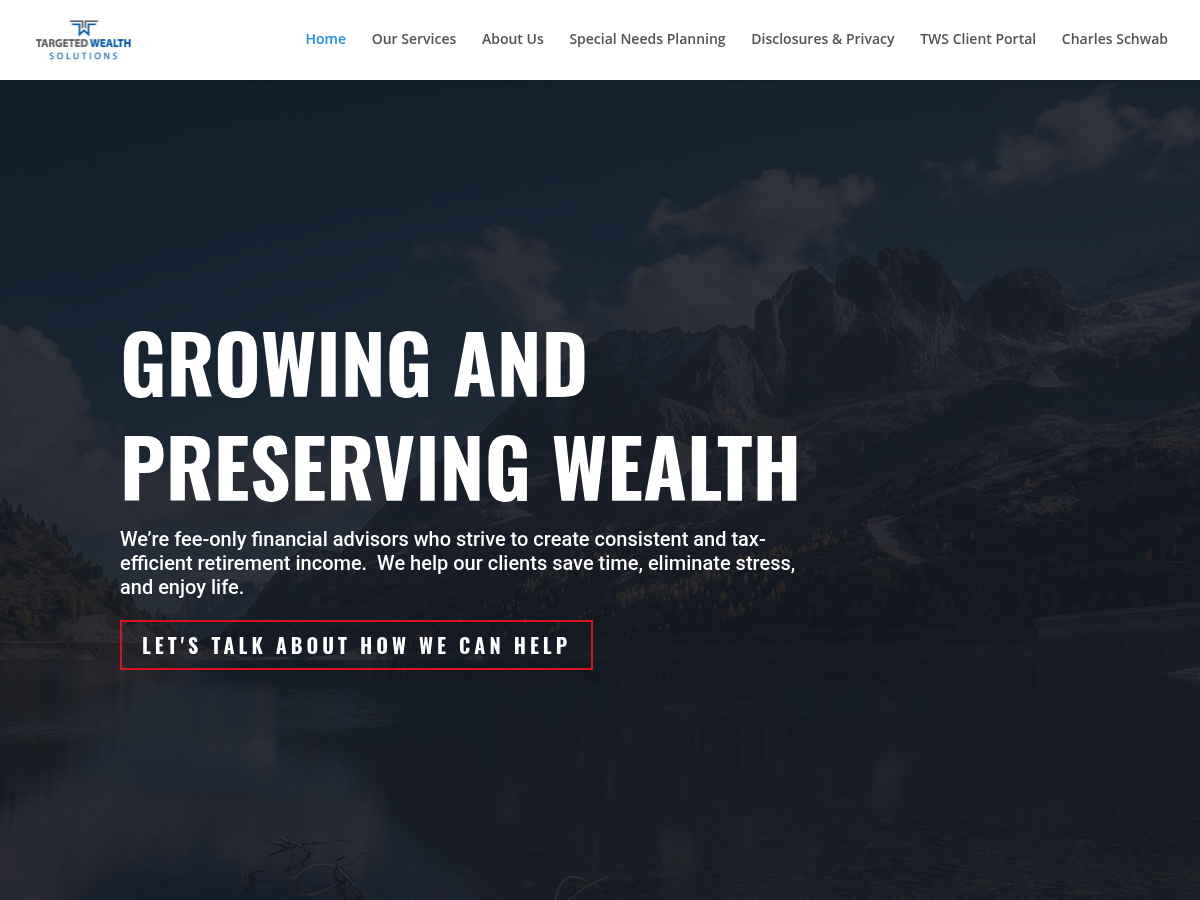 Company Description (LinkedIn): Targeted Wealth Solutions, LLC is an independent Registered Investment Adviser that provides comprehensive wealth management across all stages of our clients' lives.
No sales — just an uncompromising and passionate dedication to service.
We believe in integrity, transparency, and a disciplined approach to helping clients achieve their financial goals.
⏳ Active Since:
📍 Location:
🔢 Employee Count: 3
👥 Followers:
From SEC filings:
💁 Advisory Services Offered
Financial planning services
Portfolio management for individuals and/or small businesses
Portfolio management for businesses (other than small businesses) or institutional clients
Pension consulting services
💲 Compensation Options
A percentage of assets under your management
Hourly charges
Fixed fees (other than subscription fees)
Accounts
💰 Total AUM ($Millions): 28
🧾 Number of accounts: 178
🛍 Average Account Size: $158,795
View more details on Wealthminder 🔗
External Links: