Think Different Wealth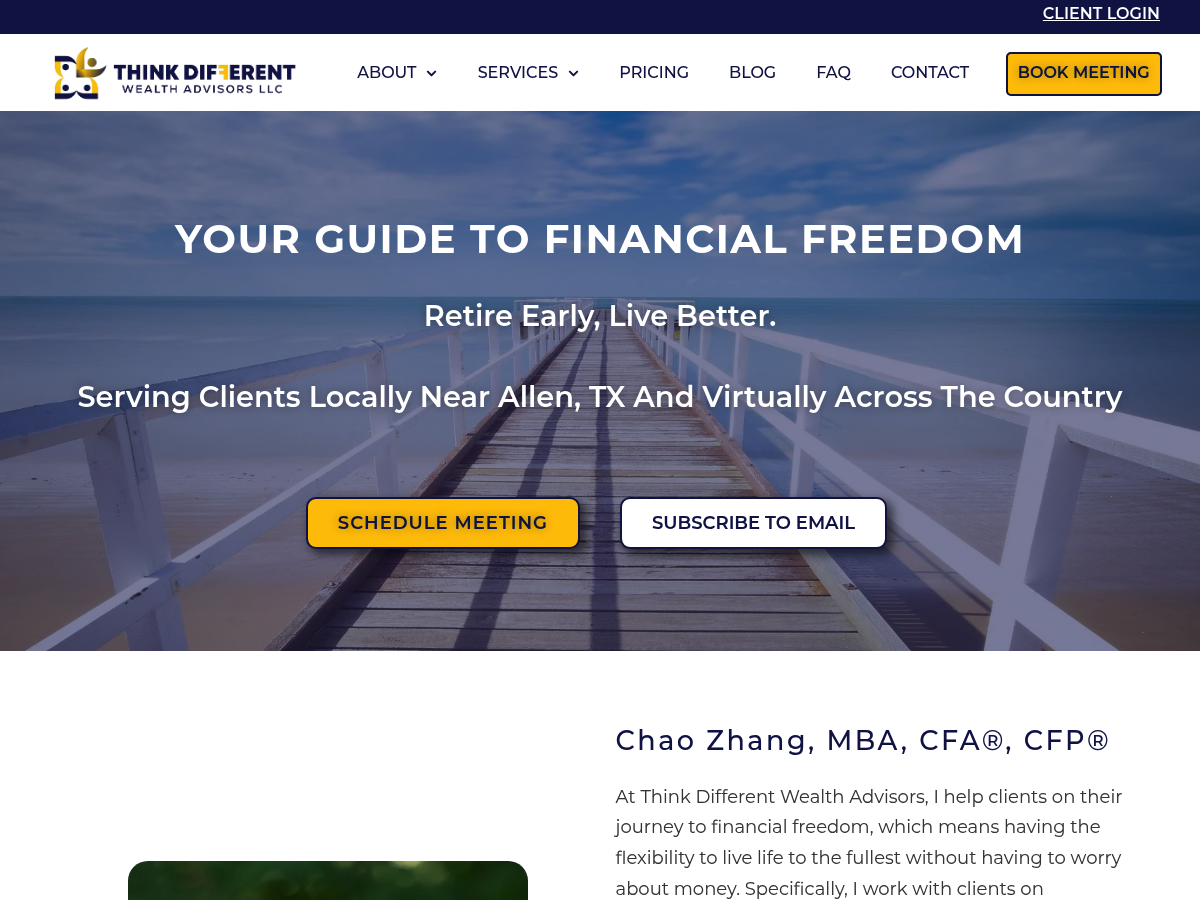 Company Description (LinkedIn): Financial freedom means having the flexibility to live your life to the fullest without having to worry about money. At Think Different Wealth Advisors, I help tech professionals and physicians retire early and live better by getting to their first million dollars and beyond.
With more than ten years of experience working at multiple hedge funds, I am ready to leverage my unique insights and deep research process to make your hard-earned money work even harder for you.
I am a fiduciary, fee-only advisor who is knowledgeable, skilled in investing, responsive, willing to listen, not judgmental, and above all else, always putting your interests first. Look no further. I am ready to serve.
Chao Zhang, MBA, CFA
⏳ Active Since:
📍 Location: Irving, Texas
🔢 Employee Count: 1
👥 Followers: 26
From SEC filings:
💁 Advisory Services Offered
Financial planning services
Portfolio management for individuals and/or small businesses
💲 Compensation Options
A percentage of assets under your management
Fixed fees (other than subscription fees)
Accounts
💰 Total AUM ($Millions): 7
🧾 Number of accounts: 61
🛍 Average Account Size: $110,239
View more details on Wealthminder 🔗
External Links: