Artemis Financial Advisors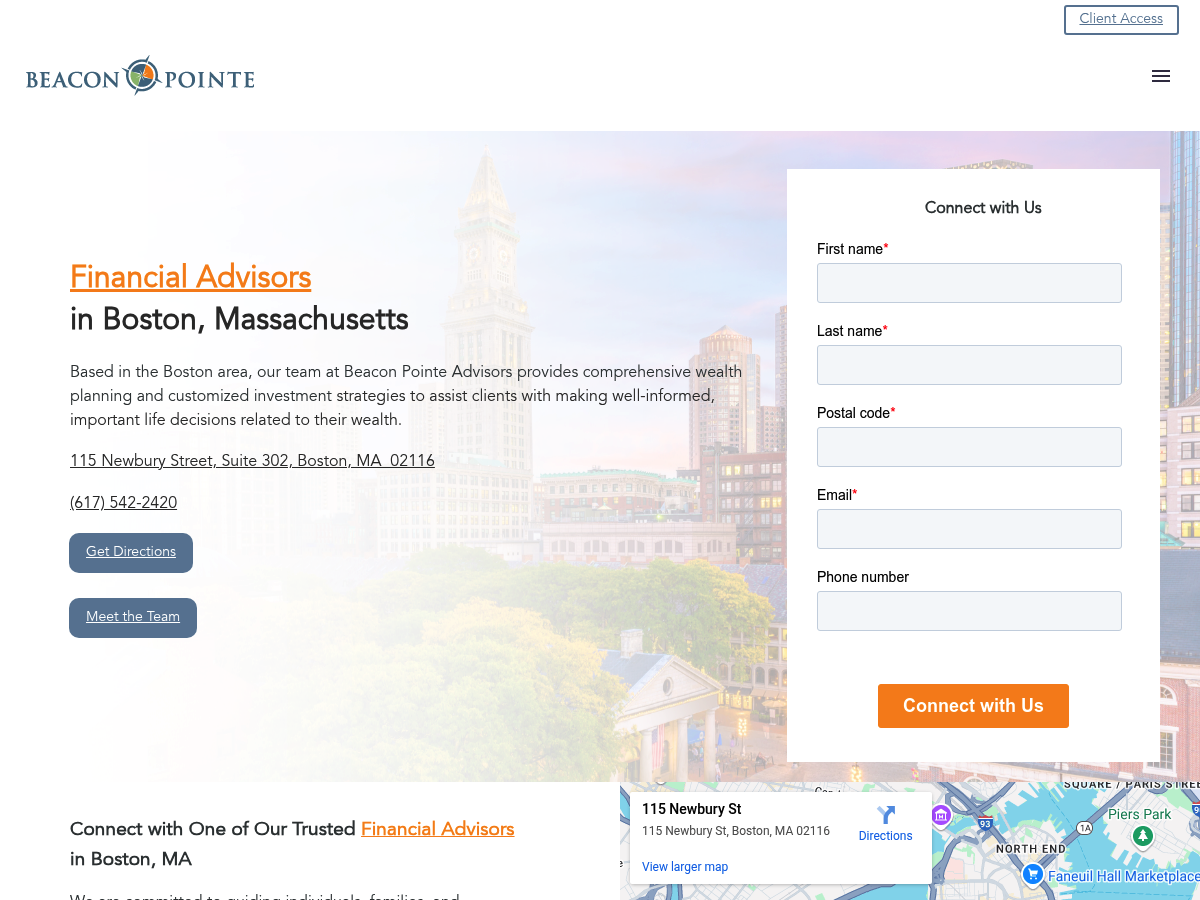 Company Description (LinkedIn): Artemis Financial Advisors is a fee-only independent registered investment advisory firm based in Boston, Massachusetts. We help individuals and families realize their financial and investment goals by working with them to develop and implement a comprehensive financial strategy.
Artemis offers fully integrated financial planning and investment management services. We also have a specialty in divorce financial planning, utilized by individuals prior to and during the divorce process.
Through our services, we help our clients develop a sense of clarity about their financial goals and confidence in their ability to achieve them. We manage our clients' investments dynamically, with an approach that is cost-effective and tax-efficient. We execute, monitor, and adapt their strategies over time through discretionary investment management services, regular review, and ongoing support.
We invite you to contact us to see how we can help you to achieve your goals.
⏳ Active Since: 2008
📍 Location: Boston, Massachusetts
🔢 Employee Count: 5
👥 Followers: 232
From SEC filings:
💁 Advisory Services Offered
Financial planning services
Portfolio management for individuals and/or small businesses
Pension consulting services
Educational seminars/workshops
💲 Compensation Options
A percentage of assets under your management
Hourly charges
Fixed fees (other than subscription fees)
Accounts
💰 Total AUM ($Millions): 225
🧾 Number of accounts: 340
🛍 Average Account Size: $661,148
View more details on Wealthminder 🔗
External Links: