Blankinship & Foster, LLC Fiduciary Financial Advisors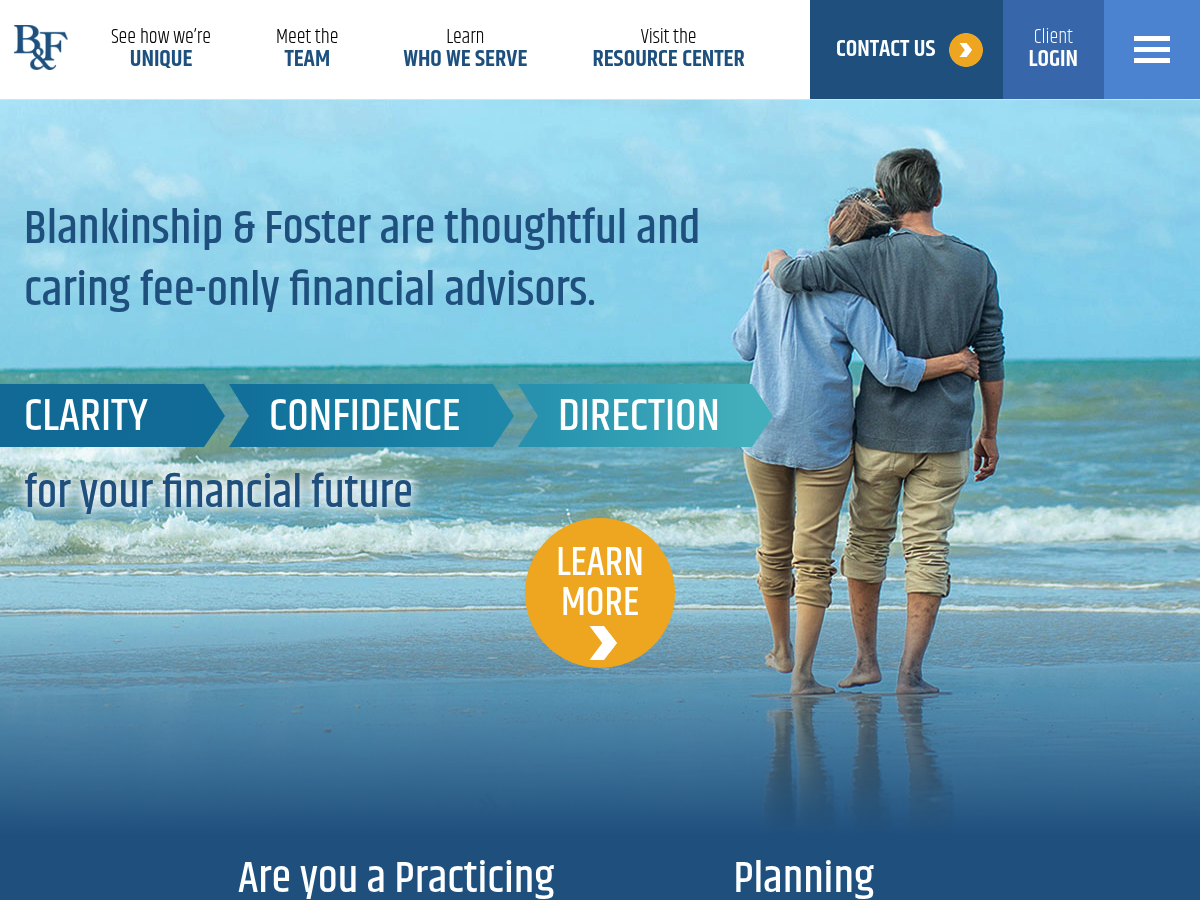 Company Description (LinkedIn): Blankinship & Foster, LLC is an independent, fee only family wealth advisory firm. The firm's national reputation for excellence is based on our long-term commitment to the #financialplanning process, the financial planning profession, and responsible #investmentmanagement. We are dedicated to upholding the highest standards of objectivity and ethical behavior.
Blankinship & Foster was founded in 1989 as a general partnership and was reorganized as a California Limited Liability Company (LLC) in 2007. Its predecessor firm began serving clients in 1974 as Blankinship & Associates.
We are #fiduciaries, holding our clients' interests above our own.
⏳ Active Since:
📍 Location: Solana Beach, CA
🔢 Employee Count: 16
👥 Followers: 480
From SEC filings:
💁 Advisory Services Offered
Financial planning services
Portfolio management for individuals and/or small businesses
Portfolio management for businesses (other than small businesses) or institutional clients
Selection of other advisers (including private fund managers)
Educational seminars/workshops
💲 Compensation Options
A percentage of assets under your management
Hourly charges
Fixed fees (other than subscription fees)
Accounts
💰 Total AUM ($Millions): 690
🧾 Number of accounts: 1,006
🛍 Average Account Size: $685,926
View more details on Wealthminder 🔗
External Links: